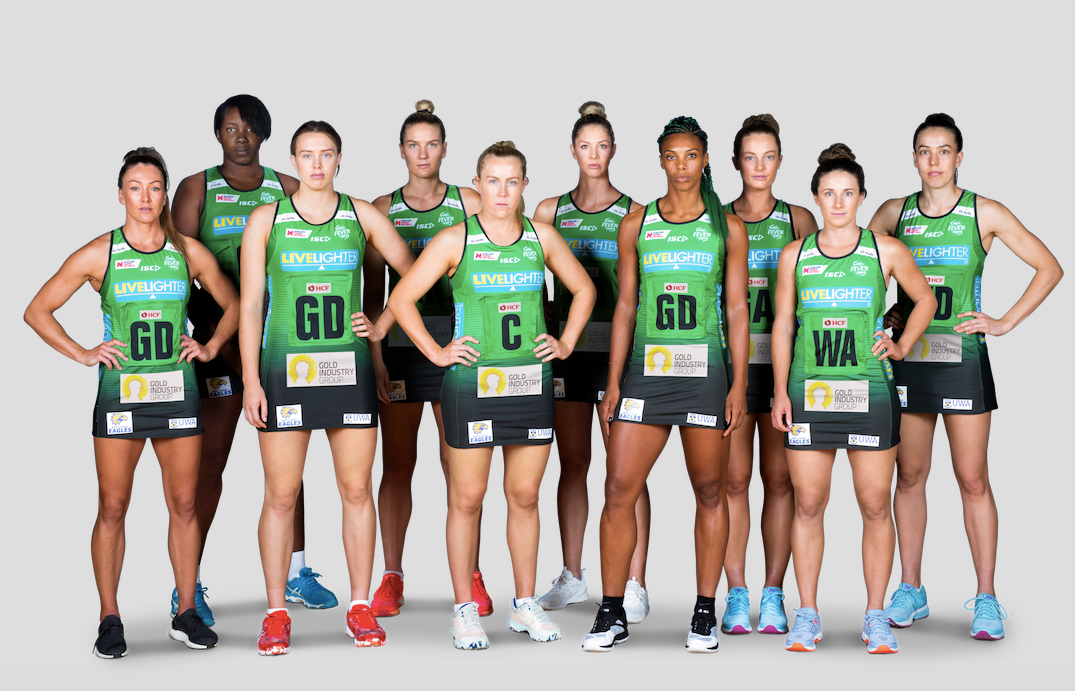 Gold Industry Group members are invited to join us at an exclusive West Coast Fever training session to meet the team!
Come and see the West Coast Fever players in action, and discover what it takes to perform at an elite level. Get insight into Head Coach Stacey Marinkovich's tactics, then enjoy light refreshments with the West Coast Fever team!
This will be a great opportunity for members to meet the team and celebrate our new partnership that is underpinning the development of netball from the grassroots level through to the elite across Netball WA, West Coast Fever and Shooting Stars.
The Gold Industry Group is proud to be the first Principal Partner of Netball WA, Elite Partner of West Coast Fever and Premier Partner of Shooting Stars.
Training Session
Thursday 13 June 2019
5.00pm - 7.00pm
This event is exclusive to Gold Industry Group members and their families.
Registrations for this event have closed.